.
.

.
| | |
| --- | --- |
| | |
| . | If video does not start automatically, click the start button on the image |

THIS MONTH'S McCARTY METRO CHALLENGE IS A...
MOM & DAD PHOTO CHALLENGE!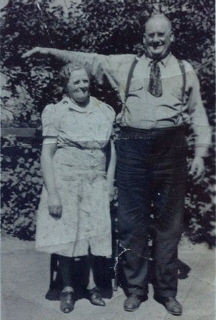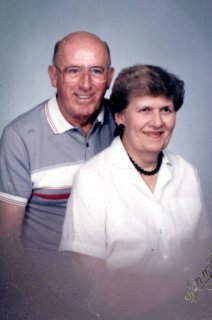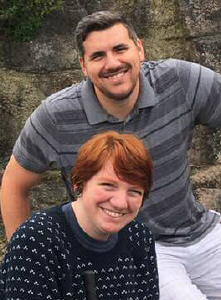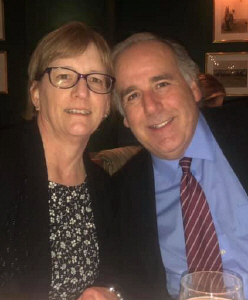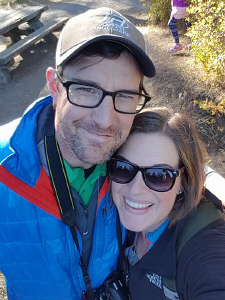 We love our Moms and Dads. In the months of May & June, we celebrate Mothers and Fathers with their own special days. Our challenge in this issue of The McCarty Metro is to post photos of our Mothers and/or Fathers whether we still have them with us, or they have passed on. This challenge is open to all, so all you sons and daughters, husbands and wives, please send in a photo of you moms and dads and grandparents, along with their name(s) to mccartymetro@gmail.com, We'll update the pictures you send on our McCarty Metro Challenge Page as they come in.
.
3. A truck driver is going down a one way street the wrong way, and passes at least 10 cops. Why is he not caught?
.Answer
.
4. What 3 letter word changes girl into woman?
.Answer
.
5. You walk into a room with 10 people who are 20 years old, 10 who are 18 years old, ten who are 50 years old, and 10 who are 30 years old. How many people are in the room?
.Answer
METRO CAPTION CONTEST
Give us a great or funny caption for this photo

LAST MONTH'S SUBMITTED CAPTIONS

I think I can I think I can.
Uh oh!
"WAIT FOR IT"......
Missed it by that much...
Damn, I wanted to win the Camaro!
But Waze or Garmin wouldn't steer me wrong.
Missed it by that much!

.

WORDS OF WISDOM...
To all of my friends who remember the 1980's...

---

CAN YOU NAME WHO OR WHAT THIS IS?

.

| | | |
| --- | --- | --- |
| WHO THE HECK IS THAT? | WHAT THE HECK IS THAT? | WHERE THE HECK IS THAT? |
| Guess who the heck this is! | Guess what the heck this is! | Guess where the heck this is! |
| | | |
| --- | --- | --- |
| LAST MONTH'S ANSWER | LAST MONTH'S ANSWER | LAST MONTH'S ANSWER |
| | | |
| Alex Trebek | Inside of a guitar | Easter Island |
| Congrats: SteveO, Gene | Congrats: Elias, SteveO, Gene | Congrats: Phil, SteveO, Elias, Scholl, Jesse, Gene, Booch, Margaret |
.
If you have a Who What Where photo for a future issue, feel free to submit them (with answers) to me at mccartymetro@gmail.com
.
.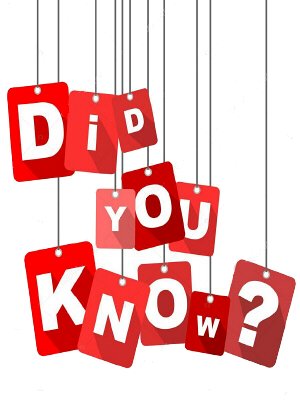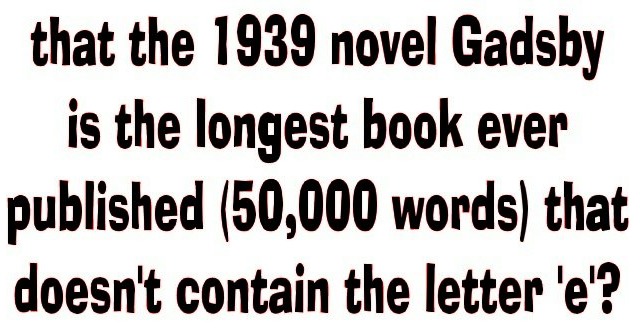 .
.



THE FIRST TWENTY ONE DAYS OF QUARANTINE


.
QUARANTINE IN CARTOON BEAR TERMS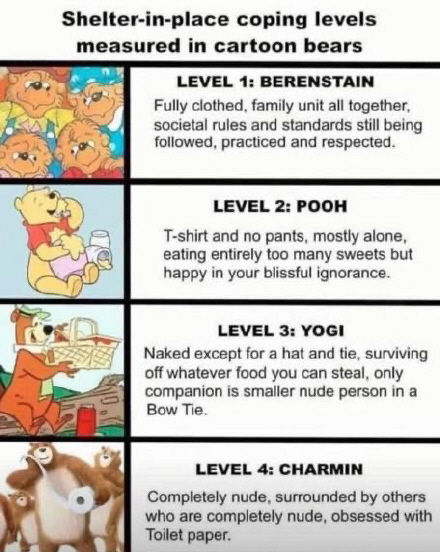 QUARANTINE OBSERVATION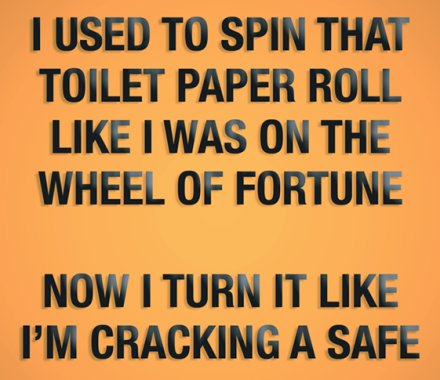 HEARING A COUGH?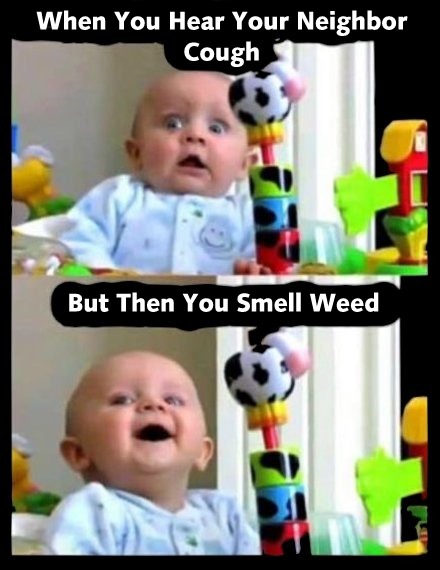 THE SAME THING EVERY MORNING
WILL IT PASS?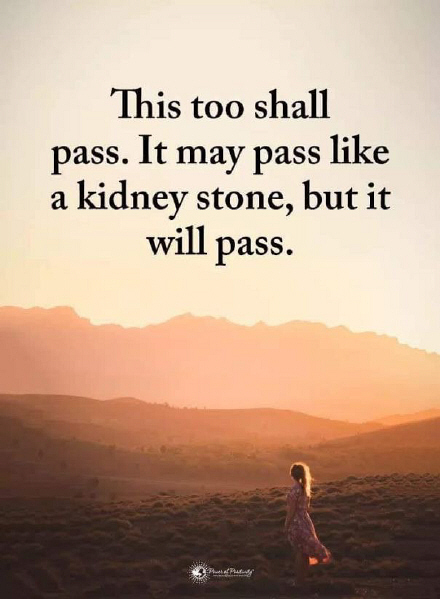 EDITOR'S NOTE...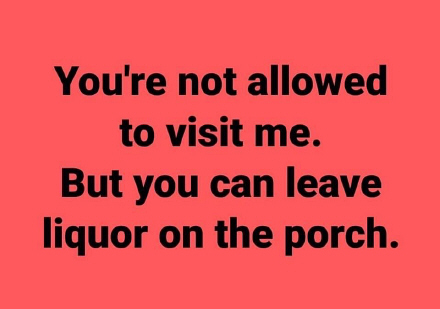 GOT THE COUGH?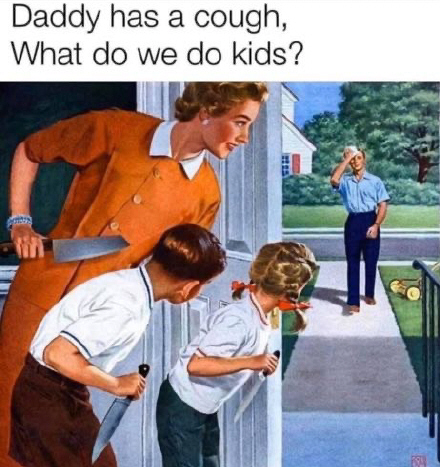 NO HAIR CUTS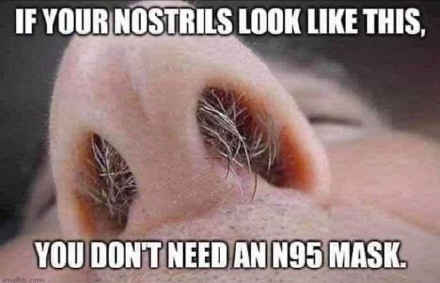 THE NEW PARK BENCHES HAVE ARRIVED!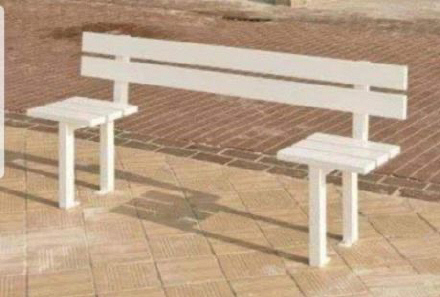 SOCIAL DISTANCING FOR POLICE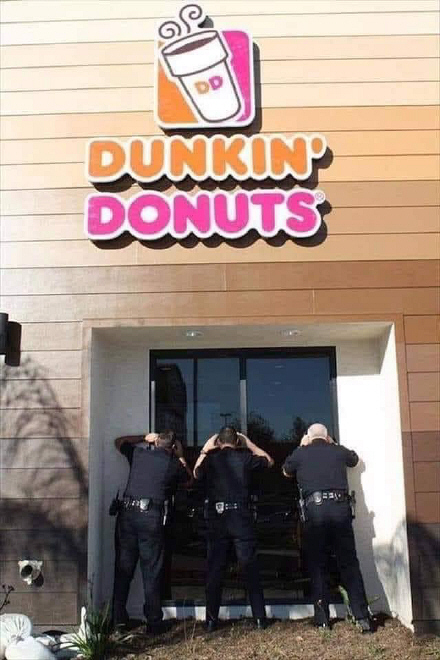 HISTORY LESSON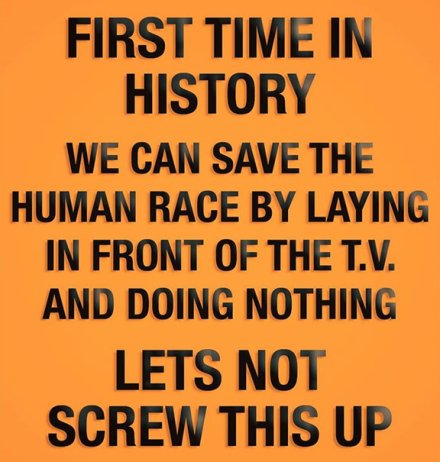 THE HOT NEW COCKTAIL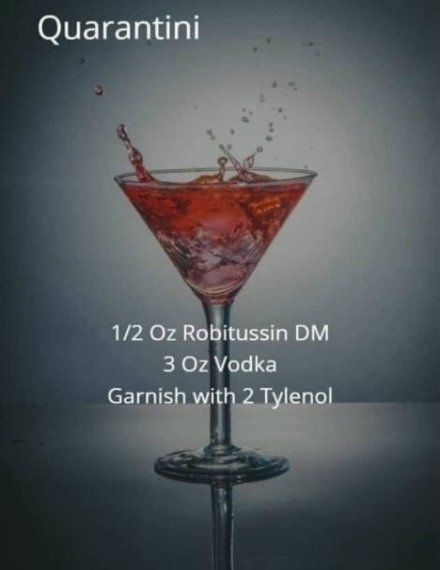 .
THE ADVENTURES OF MR. STICKMAN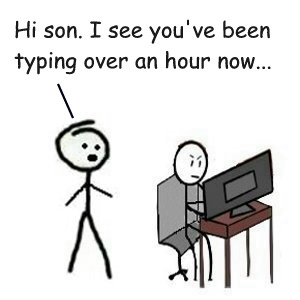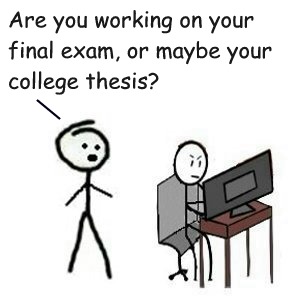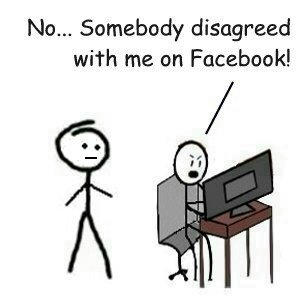 ED NOTE: REMEMBER... OUR READERS ARE ALSO OUR WRITERS & SUBMITTERS!

The success of the Metro relies not only on our readers but also our writers. I encourage everyone to send an article or any other type of submission to keep the Metro fresh and strong each month. You can submit on any link in this issue, or send an email to mccartymetro@gmail.com and see your name as a contributor to the McCarty Metro.

Editors: Kelly & Margaret McCarty

Writers & Submitters: Robert Balch, Elias Chapa, Kitty Gereg, Jim Matczak, Alexa McCarty, Audri McCarty, Brad McCarty, Braxton McCarty, Cooper McCarty, Gina McCarty, Gray McCarty, Jenna McCarty, Karen McCarty, Kelly McCarty, Kevin McCarty, Kristen McCarty, Larry McCarty, Margaret McCarty, Megan McCarty, Mike McCarty, Olivia McCarty, Steve McCarty, Valerie McCarty, Beverly Rzepka, Chris Rzepka, Tracy Thompson