.

DATELINE: COLUMBUS, OHIO

An early Christmas present came to Brad and Valerie McCarty with the birth of their first child. Olivia Aleksandria McCarty was born at 9:37am on September 20. She was 8.4 lbs, 22.5" long. Proud Mama and papa, along with their baby are home now and all are doing well. Grandma Laura, Aunt Allison, and Uncle Stephen got a chance to visit Olivia just after the birth, and Grandma Margaret, Grandpa Kelly, and Uncle Austin went down over the weekend to meet the newest member of the McCarty family.
.
| | | |
| --- | --- | --- |
| | | |
| | | |
| Mom, Dad, Olivia, & Eddie | Grandma Margaret with the baby | A week old, and Olivia shows her allegience |
DATELINE: WEDDING BELLS
Stephanie Harakas and Kevin McCarty are set to get married in 2014. The planned date is October 11 in West Bloomfield, Michigan. The McCarty Metro will be on hand for this great event. All the best to the happy couple.
DATELINE: ROCHESTER, MICHIGAN
Megan McCarty made the sacrament of Confirmation on Saturday, November 16th at St. Andrew Church in Rochester, Michigan. There were over 200 students going through the rite that day in two separate masses. Bishop John Quinn, former auxiliary of Detroit and now Bishop of Winnona in Minnesota, led everyone in prayer at the 2 p.m. celebration. A reception for Megan was held at the Royal Park Hotel. Congratulations to Megan and all the newly-confirmed youth!
| | | |
| --- | --- | --- |
| | | |
| Megan & Parents Steve & Kristen | The GodParents With Megan | The Celebration Continued At The Royal Park Hotel |
DATELINE: METRO OFFICES
The McCarty Metro would like to wish all of its' writers and readers a Merry Christmas and Happy New Year. The Metro will cut 1 edition from the 2014 line this coming year, going from 9 issues down to 8. Editor Kelly McCarty says they cut the June edition out of the line up. Metro readers can expect their regular editions on their cyberporch in February, March, May, July, September, October, November and December.
DATELINE: ENTERTAINMENT
Austin McCarty went to the Elton John concert in Detroit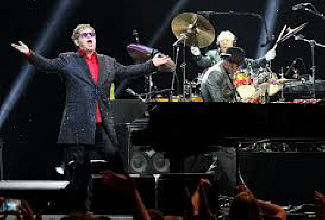 DATELINE: ENTERTAINMENT
Kelly & Margaret McCarty saw comedian Heywood Banks in Ann Arbor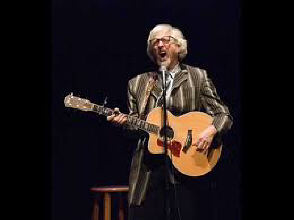 We want to hear your questions, comments, rants, or editorials. Just submit them to soundoff@mccartymetro.com.
Dear Editor, Will you be Christmas Caroling this year? -Mrs. Collins
ED NOTE: I feel it is imcumbent upon me, as a former musician, to spread the cheer of the holidays in my hood, and I learned this from one of our old neighbors, Neil MacDonald. At the first house of caroling, my neighbor gave to me, eggnog in a green coffee mug. At the second house of caroling, my neighbor gave to me, 2 gin and tonics and some eggnog in a green coffee mug. At the third house of caroling, my neighbor gave to me, 3 whiskey sours, 2 gin and tonics, and some eggnog in a green coffee mug. At the fourth house of caroling, my neighbor gave to me, 4 appletinis, 3 whiskey sours, 2 gin and tonics, and some eggnog in a green coffee mug. At the fifth house of caroling, my neighbor gave to me, 5 shooootz of Jack... That's the last thing I remember.
.
Dear Editor, I am a resident of Shelby Crossings Nursing Home and a friend of Jean. I want to thank that young man for coming to play guitar for us. He was delightful. I also want to apologize for the women who could not control themselves and threw their underwear at him. I especially want to apologize for that one fully soiled depends undergarment. That was mine. -A Real Live Wire in Shelby

ED NOTE: Not to worry, but when that flew, that's when Mac really lost his cause (and Steve lost his lunch).

Dear Editor, Whose name do I have in the drawing and what is the limit this year? -Out of Town Gifter
ED NOTE: We haven't had a Christmas Name Draw in a couple years now. Instead, in the past, I have just written out a sizeable check to a charitable organization, like MDA, or MS, or NAACP. This year, I picked out a worthy organization. It is called CASH (Childrens Area Special Hospital). They do a lot of great work for the children... with their special hospital... in the area... for the children. I would encourage anyone in a giving mood, to send me a check payable to the organization name "CASH", and I will see it gets put to great use.
.
GONE BUT NOT FORGOTTEN - SEPTEMBER, 2013
| | |
| --- | --- |
| | |
Walt Bellamy, 74, Hall of Fame basketball player, Olympic gold medalist. Robert Vito, former Detroit news reporter (Channel 4), television correspondent and bureau chief (CNN), pancreatic cancer. Todd Christensen, 57, football player (Los Angeles Raiders), complications during liver transplant surgery. Sylvia Browne, 77, author and self-proclaimed psychic. Maurice "Mad Dog" Vachon, 84, professional wrestler. Jane Kean, 90, actress ("The Honeymooners"). Paul Walker, 40, actor (The Fast and the Furious, Pleasantville, Timeline), car crash. Elwood, 8, Chinese crested/chihuahua dog, World's Ugliest Dog (2007).
| | |
| --- | --- |
| I ORDERED A CHRISTMAS RUG FROM IKEA | THE EVOLUTION OF MUSIC |
ON THESE COLD WINTER DAYS AND NIGHTS AHEAD,
CURL UP IN THE WARMEST PLACE IN THE HOUSE,
AND THE McCARTY METRO WILL BE BACK IN FEBRUARY