Hello everyone. I hope you had a good February. I am ready for spring. Tired of the cold and snow of Michigan.
I had a great time at the annual UHY Cares / Dan McCarty Texas Holdem event on February 7. It was sold out once again with 180 players. The event raised over $41,000 which will support the Michigan Lupus Alliance, The American Cancer Society, The Michigan Humane Society, and many other great organizations. Thank you Steve McCarty, UHY Cares, and the fine folks at Petruzzello's in Troy for a first rate event. And thank you for the hundreds of players and the wonderful sponsors making this a big success.

Thanks to those who voted in our 14th Annual McCarty Metro Awards in this past month. Although the voting was light, I think all of our winners are very deserving. Congratulations to all of our winners including 2 newest entrants in our Hall of Fame, 'The Final Thought' and 'The D.M.G.C.'

I would like to take this opportunity to thank everyone who played our 8th NFL Pigskin Pickem challenge this past winter. It was a lot of fun. Congrats to our winner, Mike Wiacek who has won this contest 3 times. (give us a chance Mike)
Coming up... I hope you all can make the Michigan celebration of life 'A Toast To Jerry' on March 2. It will be held at Danny J's Brick Tavern in Utica from 6pm - 10pm. We'll share stories of Jerry McCarty, and toast this great man who passed away on December 17. It will be a cash bar, but there will be some light appetizers, and what would a party for Jerry be without Karoake. If you can make it, please fill out the RSVP on the front page.
On March 14, I will be going in the hospital for knee replacement surgery. This is the left knee this time (I had the right one done last year). I am a little nervous, so I ask for your prayers and well wishes for a successful operation and speedy recovery.
Our next issue will be out in May, so I would like to wish you all a Happy St. Patrick's day and a blessed Easter. I leave you this month with a story of a simple kiss. Enjoy...
THE KISS
'Getting late for a meeting, need to run', he said, as he slung his coat over the shoulder, and bounded out of the house. As he drove away, she came running down the stairs two at a time. 'Wait, wait', she said, but he had already left.
Her mouth crumpled like used wrapping paper. 'He forgot to give me a goodbye kiss', she whispered in a voice that trembled under the weight of her hurt. She called him, 'you left without giving me a kiss', she said accusingly. 'I am sorry sweetheart', he said, his voice contrite. 'It is okay', she said, trying to be all grown up as she cut the call.
She gulped down her breakfast morosely, wore her shoes, picked up her school bag and started to walk out of the door, her shoulders slumped. As she climbed down the steps, the car glided to a stop outside the house. He got out of the car. She ran to him, her whole face lit up like a Christmas tree.
'I am sorry I forgot', he said, as he picked her up and hugged her. She said nothing. Her jaw ached from smiling.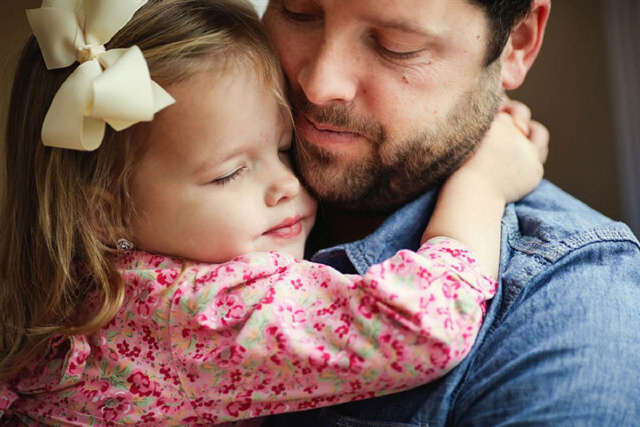 Fifteen years later, no one would remember he was late for a meeting, but a little girl would never ever forget that her father drove all the way back home just to kiss her goodbye!
Not cars, not money, not career... Here's to remembering what is really important in life... Cheers!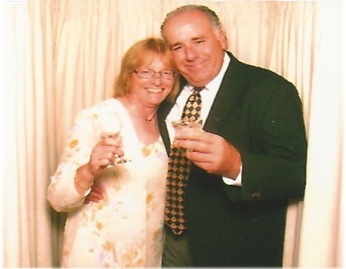 .
BEFORE YOU GO, LEAVE A COMMENT ON THIS ISSUE OF THE MCCARTY METRO