WHAT'S INSIDE IF YOU KEEP ON READING...

Try our brand new teacher quiz this month


Check out our newest
and oldest podcasts


The award winning
Jerry's World


We need more Metro readers. Go get em Lassie
| | |
| --- | --- |
| METRO QUIK PUZZLES - FEELING SMART? | METRO TRIVIA CONTEST |
There's a land where there are books but no libraries. Mommies and daddies but no babies. Lollipops but no candy. Mirrors but no reflections. Kittens but no cats. Cattle but no cows. and trees but no forests. It's the land of what? Answer
It was Jenna's first day at school. Her teacher said it would be fun for each child to meet every other child in the class. She said "When you meet, please shake hands and introduce yourself by name." If there were 8 children in the class, how many total handshakes were there? Answer
What 3 letter word can be placed before all the words in this list, to make 5 new words? fish, skills, tail, walk? Answer
Q. What tv show was the first to air the word "hell" on the airwaves?

LAST MONTH'S RESULTS
.
Q. What are the Sun, the Independent and the Guardian?

NEWSPAPERS

Congrats to: Mike M., Jerry M,
Mike G, Brad M., Larz

.
.

DID YOU KNOW: Donkeys kill more people each year than plane crashes or shark attacks. (So, watch your Ass)
METRO CAPTION CONTEST
Submit an interesting or funny caption for this picture

Last Month's Captions
.


Why do you always choose rock in Rock/Paper/Scissors?
Yep, men, this is a rock and a soft place.
I was sitting next to my wife on the couch and I knew something happened because she finally shut up.
You know you're a redneck if 3 guys with funny hats come to your house and don't notice your new Blue Laz-E-Boy
Remind me never to play Rock, Paper, Recliner any more.

METRO SECRET CELEBRITY
Name Our Secret Celebrity

Last Month's Celebrity Results

.
STEPHANIE COURTNEY AS THE NEWS REPORTER IN BLADES OF GLORY, AND AS FLO THE PROGRESSIVE CAR INSURANCE LADY FROM THE COMMERCIALS

| | |
| --- | --- |
| SORRY, NO ONE GUESSED STEPHANIE | |
Just in case you are having a rough day, here is a stress management technique recommended in all the latest psychological journals. The funny thing is that it really does work and will make you smile.

1. Picture yourself lying on a warm rock that hangs out over a crystal clear stream.
2. Picture yourself with both your hands dangling in the cool running water.
3. Birds are sweetly singing in the cool mountain air.
4. No one knows your secret place.
5. You are in total seclusion from that hectic place called the world.
6. The soothing sound of a gentle waterfall fills the air with a cascade of serenity.
7. The water is so crystal clear that you can easily make out the face of the person you are holding underwater.........

There!! See? It really does work. You're smiling already.
THIS MONTH'S SPONSOR - MICHELIN TIRES


OUR McCARTY METRO BUSINESSES
.
VALENCIA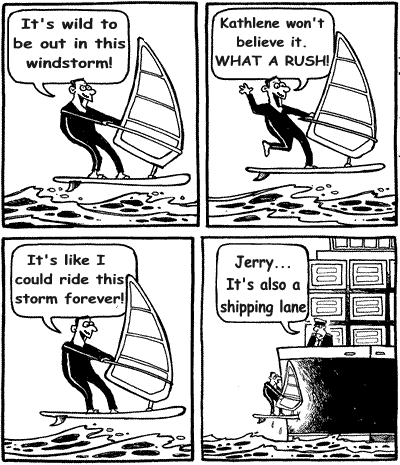 FREE METRO UPDATES
Even a 50 year old Barbie signed up for updates.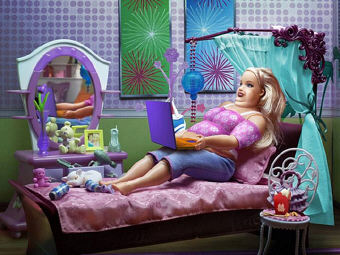 .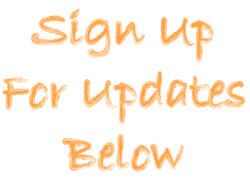 ED NOTE: All of our Metro writers are also Metro readers. I encourage everyone to submit your work to reply@mccartymetro.com and get published.

EDITOR: Kelly McCarty

OUR FINE WRITERS & SUBMITTERS: Mike Borelli, Gerry Bufalini, Pat Dohring, Rick Farmiloe, Jerry McCarty, Kathlene McCarty, Kelly McCarty, Kristen McCarty, Larry McCarty, Margaret McCarty, Mike McCarty, Steve McCarty, Ron Patlewicz, Joy Perkins, Millard Pickney, Amanda Raymond, Bev Rzepka, Chris Rzepka, Denise Sidor