June 6, 2009
.
The 14th Annual

To Benefit The Lupus Alliance of Michigan
.
Twin Lakes Golf & Swim Club
Register Today
QUIK BRAIN TEEZERS
.

4. I have a friend named Albert. He is a 30 year old butcher. He wears a size 13 shoe, is six feet tall, has a 17" neck and wears a 42-long suit. What does he weigh? Answer

5. A friend was telling me, "I have eight sons and each has one sister." In total, how many children does my friend have? Answer

6. Johnny's mother had four children. The first was April, the second was May, and the third was June. What was the name of her fourth child? Answer

7. What is unusual about this long sentence? Dennis, Nell, Edna, Leon, Nedra, Anita, Rolf, Nora, Alice, Carol, Leo, Jane, Reed, Dena, Dale, Basil, Rae, Penny, Lana, Dave, Denny, Lena, Ida, Bernadette, Ben, Ray, Lila, Nina, Jo, Ira, Mara, Sara, Mario, Jan, Ina, Lily, Arne, Bette, Dan, Reba, Diane, Lynn, Ed, Eva, Dana, Lynne, Pearl, Isabel, Ada, Ned, Dee, Rena, Joel, Lora, Cecil, Aaron, Flora, Tina, Arden, Noel and Ellen sinned. Answer

JUNE TRIVIA
.

Question: Of the top 10 items sold in grocery stores around the country, only 2 items are not food. What are those 2 items?

.
.LAST MONTH'S TRIVIA ANSWER

How many former US presidents are
not buried in the United States?

4

They are the four living presidents. Carter, Bush Sr.,
Bush Jr. and Clinton are not buried in the United States

THOSE WHO CORRECTLY ANSWERED...

Epic Fail Guy, Raelene, Matt, Bill W

THANK YOU TO OUR JUNE STAFF
Poppy Barsotti, Mike Borrelli, Gerry Bufalini, Kathy Harris, Jerry McCarty,
Kathlene McCarty, Kelly McCarty, Larry McCarty, Margaret McCarty,


FLAG DAY
Mike McCarty, Steve McCarty, Gwenda Perez, Denise Sidor, Ben Toner, & All Our Friends At The Grand Rapids Press
METRO CAPTION CONTEST
Submit an interesting or funny caption for this photo

Last Month's Captions

Hello, Lions fans, I'm Matt Stafford. Uh, your No. 1 draft pick? Your new QB?
HEADLINE: LIONS DRAFT PICK STAFFORD ON FIRE
America's first low-budget face transplant patient is burning up with fever.
Kathlene! I think the wildfires are getting close
No!! I can't take another Lions home game!
The Unknown Comet
Ah... Houston. I think we have a problem
Oh my gosh, the car is wrecked
OH NO MR. BILL!!!!!
Eat your heart out, Michael Jackson!
"The bag... The bag... The bag is on FIRE!"
Did you ever get a burning sensation in your sack??
Ah, the old flaming bag of poop trick
Mike blowing out the candles on his birthday cake

SECRET CELEBRITY
Can you recognize our secret celebrity?
.

Last Month's Celebrity Was
ASHTON KUTCHER

WINNERS
Margaret, Epic Fail Guy, Karen S, Jerry M, Steve O, Lynne R, GR Mac, Matt, Ryan & Missy, Meg S, Amanda

TOP 10 McCARTY SUMMER JOBS
.

Home Gazette carrier
Coyle Park director
Shortstop for the 18 and over softball team
Pat Brown's boyfriend
Cherry Picker
Jumper
Bazley meat cutter
Sour Grapes Toadie
Larry McCarty's collection manager for the Detroit News
Chairman of the Board for the Banana Splits Club
.

DID YOU KNOW...


The least number of people you share your birthday with!

THEY SAID IT...
.
Jay Leno on his last Tonight Show. "It's a lot different in 17 years. When I started, my hair was black and the President was white."
McCARTY METRO WORD OF THE MONTH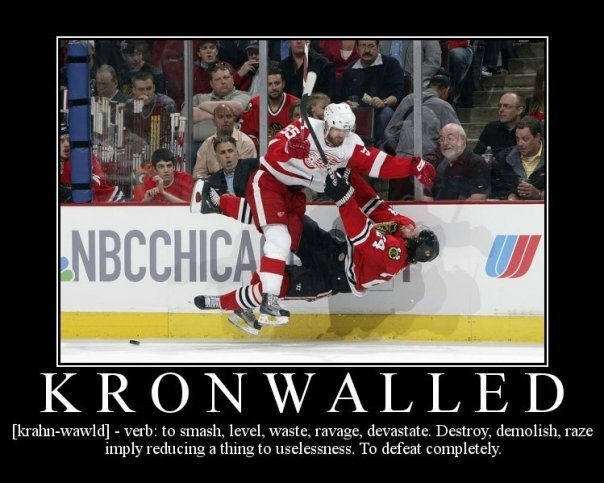 OUR NEWEST SPONSOR - THE ELECTRIC BATH DUCK
Fun In The Tub With Electricity
/
JUST JENNA

GET FREE METRO UPDATES

Someday, somewhere, when you least expect it, you realize you are only days away from becoming the newest McCarty, so you pour yourself a stiff drink, put on a veil, find a good book and just smile...
.
because...
.

...You're In
The McCarty
Metro

Add Your Name To Our Email List Below