.

When I die, I want to die like my grandfather who died peacefully in his sleep. Not screaming like all the passengers in his car.
DATELINE: LIVONIA, MICHIGAN
For the past 17 years, Crain's Business Magazine has been identifying men and women in the business and nonprofit community who have achieved solid business success before the age of 40. Crain's 40 Under 40 Class of 2007 has members who have started successful companies, have found success at established businesses or who have taken nonprofits and made them stronger. One class member founded a nonprofit to introduce black and Latino students to classical music. Another opened a sports complex after his days of playing professional soccer came to an end. And yet another posed as a child in a cowboy outfit, and thought his was Steve Austin, the Six Million Dollar Man until the ripe old age of 27. Our own Steve McCarty was selected as one of the elite 40. Congratulation to Steve and Kristen. You can click here for the entire article about Steve McCarty, one of the 40 under 40.
| | |
| --- | --- |
| | |
| The Man Of The Hour | Kelly McCarty, Jim Seeling joined Steve at the award ceremony |
DATELINE: METRO OFFICES
The McCarty Metro has just released the annual Christmas name draw list. The drawing was held at the bachelorette pad of Mom McCarty under the supervision of Mom, the Metro Editor, and the Metro First Lady. The included in the draw were the immediate family and their spouses, along with the married children and their spouses. This year's spending limit is $20. Happy shopping!!!
The Guys
The Gals

Mike drew DP
DP drew Ryan
Rick drew Larry
Larry drew Kelly
Kelly drew Jerry
Jerry drew Mike
Steve drew Rick
Andy drew Scott
Ryan drew Robbie
Scott drew Andy
Robby drew Steve

Karen drew Erin
Carla drew Margaret
Margaret drew Carla
Kathlene drew Missy
Kristen drew Karen
Ann drew Sara
Missy drew Ann
Erin drew Kathlene
Sara drew Kristen
DATELINE: CALIFORNIA FIRES
The McCarty Metro has been receiving calls and emails recently from concerned readers over the status of Jerry & Kathlene McCarty's home and the recent wild fires that have swept through Southern California. I am happy to report that Jer, Kathlene, Dana, and Evan, along with their home are just fine. The fires came as close as 6 miles, but thanks to Mother Nature, and the hard work of dedicated firefighters, the threat has been diminished. Jerry's regular article, along with the potty humor of Peanut and Jocko, can be seen without interruption. DAMN!
| | |
| --- | --- |
| | |
| Stoked by fierce winds in Malibu, hot embers from a wildfire glow and float, leaving bright streaks in this photograph. | Satellite image of Southern California shows the smoke plumes from numerous fires. |
| . | . |

Dan in Real Life (PG-13, 95 min.)
The story of a suburban white guy and his brothers, who decide to go to a Detroit Tiger baseball game. After getting hit on the head with a baseball hit by Jason Rooftop Thompson, (and several beers), Dan's (Dan McCarty) real side comes out, and he decides to become one from "da hood". Watch Dan as he talks his way out of many dangerous situations with such famous lines as "Cut a brotha some slack", and "You know what I'm sayin". Co-Starring Barbara Billingsly.
Things We Lost in the Fire (R, 119 min.)
A resident from Valencia, California tries to bilk his insurance company out of thousands of dollars with phony claims. Even though the recent California fires came close, but did not affect his home, Jerry McCarty sends a laundry list to his homeowners insurance of things lost in the fire. Jerry is caught though when his picture of an authentic autographed Babe Ruth ball coincidently matched his own handwriting to a tee. Co-Starring Rick Farmiloe, Gwenda Perez
.
The Game Plan (PG, 110 min.)
The game plan is solid. Just go out to Mrs. Hicks tree, cut over to the car, then go long down toward Whitcomb. IT CAN'T FAIL, until the MacDonald's, Jozwiak's, and Brandel's dogs all get loose. Lady, Cindy, & Penny are 3 female dogs with their own game plan. They are on a mission to find some male dogs. Unfortunately, Rex is not interested, but he also has a game plan, and that is to keep barking, and barking, and barking with his hoarse voice the entire movie at anybody that moves. Starring Rex.
We Own the Night (R, 118 min.)
The story of Disc Jockey Brad Savage and Record Boy Eric Swan. These 2 have teamed up for over 40 years to rule the nighttime. As children, they single handedly bring a Detroit neighborhood to their knees with the infamous "Double Trouble" doorbell ring (a risky maneuver indeed!). Cameo appearances include Red Head Diane, Red Head Diane's father, Johnny Karalis, Gene 'The Bean' Elliot, and Old Man Walter as "The Geezer". It finishes on a tragic note with 2 separate explosions in Utica, Eric turning his back on his partner to play Record Boy for Casey Kasem, and a despondent, overweight Brad pukes into his size 14 cowboy boots, then danced in the mirror to "He's The Greatest Dancer". (You will want to cry.. sniff sniff)
The Heartbreak Kid (R, 118 min.)
Mike McCarty's dream of becoming a major league shortstop comes to a screeching halt when friend Wally Modoski throws a fastball into Mike's crotchal region. Mike's heartbreak of never reaching the majors is quenched his two new passions in life... Playing banjo, and leg wrestling. After a near fatal bicycle accident, doctors advise Mike against leg wrestling again, and family members and neighbors plead with him to drop the banjo (not injury related... they are just tired of it). Mike prevails against all odds in the climax of the movie as he beats his grandson Max 2 out of 3 times in leg wrestling, then turns in a near-perfect rendition of Cripple Creek (or was it Blue Moon of Kentucky?) Co-Starring Steve Truman and Rich & Mouse Jascott.
CELEBRITY SIGHTINGS
ED NOTE: I encourage all my readers to send in your celebrity sightings to the McCarty Metro. Each month, we will post them, and the best ones will be nominated for an M&M award in February.
.
| | |
| --- | --- |
| | |
| Jer & Stony Curtis | Is Jer the newest Monkey, or is Micky the newest Brad Savage? |
| . | . |

Check Out This Hilarious Video And Audio Clips

Exercise Time

Start your workout with the
new Metro exercise guru.

High Pitched Conversation

No matter how sensitive the subject is, this Russian host can handle it.

Butterball Turkeys?

What is the best way to see if your Butt erball is fresh. Find out here.
.

.

.

THE McCARTY METRO

LICENSE PLATES

A woman said her son found his license plate missing so he called the police to file a report. They told him people were stealing the plates to get free gas. Given the rise in gas prices, people have taken to stealing license plates, putting them on their car, then getting gas and running. The gas station will have your' license plate # and you could be in trouble for 'pump and run.' Check your car periodically to be sure you still have a plate. If you should find it missing, file a report immediately!!! Keep an eye on your license plate! Make sure you always know it's there! When the license plate is reported as the 'drive off vehicle', it's YOU they contact!


.


Some days all you can do is just smile, and wait for some kind soul to come pull your ass out of the bind you've got yourself into.

Reasons Why Men Have 2 Dogs And Not 2 Wives

The later you are, the more excited your dogs are to see you
Dogs don't notice if you call them by another dog's name
Dogs like it if you leave a lot of things on the floor
A dog's parents never visit
Dogs agree that you have to raise your voice to make a point
Dogs like to do their snooping outside rather than in your wallet
You never have to wait for a dog; they're ready to go 24/7
Dogs find you amusing when you're drunk
Dogs like to go hunting and fishing
Dogs won't wake you to ask, If I died, would you get another dog?
If a dog has babies you put an ad in the paper and give them away
A dog will wear a studded collar on it without calling you a pervert
If a dog smells another dog on you, they don't get mad
Dogs like to ride in the back of a pickup truck
If a dog leaves, it won't take half of your stuff

.
PEOPLE ARE STUPID
---

Check out your zip code you will not believe the information you will find there!
Friend of Metro writer Jerry McCarty, and top funny car racer in the world, John Force, was involved in a drag racing accident on Sunday, September 23, 2007 in Texas. He was rushed to Baylor University Medical Center.

.
He was conscious after the crash which was surprising given the amount of impact he sustained. His injuries includes two broken legs and a broken arm. Of all of the accidents John Force has been in, this one is definitely the worst. The video of the crash will surely prove that. After 27 days at Baylor University Medical Center following his Sept. 23 crash John returned to his native Southern California to continue his rehabilitation. We at the McCarty Metro wish John a continued speedy recovery.
---
DATELINE: HOT METRO STOCK TIP
Metro financial analyst, Steven Paul say to put your money in Zippo Manufacturing. They soon will be merging with three other companies including powerhouse Audi Motors, Dofasco, and Dakota Mining. The company will become ZipAudiDoDa.

DATELINE: CHINA
In October, Fu Ming, Bu Ming and Chu Ming immigrated to the USA from Mainland China. They decided to become American citizens, and "Americanize" their names. Bu, called himself "Buck." Chu called himself "Chuck." Fu decided to return to Mainland China
.

DATELINE: DUBLIN, IRELAND
A Horse walks into a pub, orders a Guinness, sits down at one of the tables, and starts reading his paper. The bartender is a bit shocked by all this, but pours the Guinness, and brings it over to the horse, who proffers a ten euro bill for it. Now the barman figures the horse isn't that bright, so he decides to pull the old 'short-change' trick on him. He duly goes back to the horse with 1 euro. The horse doesn't say a word. The horse eventually finishes his Guinness and goes up to the bar to order another. The bartender says to him, "Y'know, we don't get many horses in here." To which the horse replies, "At nine euros a pint, I'm not surprised!" ED NOTE: THIS IS A TRUE STORY!
.

DATELINE: MEDICAL BREAKTHROUGHS
In a medical conference held in Tokyo, Japan, Dr. Fujiama from cites that medicine in Japan is so advanced that they can take a kidney out of one man, put it in another, and have him out looking for work in six weeks. In Frankfort, Germany, Dr. Hans Schmidt says, "We can take a lung out of one person, put it in another, and have him out looking for work in four weeks." Dr. Bernard Allen, a British doctor says that England, medicine is so advanced that they can take half a heart out of one person, put it in another, and have both of them out looking for work in two weeks. Dr. John Sever, a Canadian Physician interjected, "You guys are way behind. We took a woman with no brains, sent her to Michigan where she became Governor, and now half the state is out looking for work."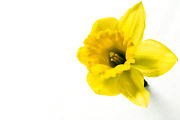 Joey Bishop, 89, American entertainer, last surviving member of the Rat Pack. Teresa Brewer, 76, American pop and jazz singer, supranuclear palsy. Porter Wagoner, 80, American country music singer, lung cancer. Robert Goulet, 73, American singer and actor, idiopathic pulmonary fibrosis.
---

.

DATELINE: AN AMERICAN SECRET

A recent study found the average American walks about 900 miles year. In another study, Americans drink, on average, 22 gallons of beer a year. That means, on average, Americans get about 41 miles to the gallon.

Kind Of Makes You Proud To Be American, DOESN'T IT?


Have A Good Day